The start of Tomorrow's Leadership
Heiske founded Tomorrow's Leadership in 2017.
During her career she fulfilled leadership roles in large multi nationals. She noticed 3 key things:
Many employees felt not being listened to and/or their talents where not optimally utilized. This resulted in disengaged staff, burn outs and unused potential.

Many organizations had a lack of awareness or struggled to properly respond to social and technological developments.

Many organizations were not leveraging their low hanging fruit to reduce climate change.
To help people and organizations and increase her impact Heiske decided to found Tomorrow's Leadership.
Meet Heiske in the video below.
We all share the same dream: a happy and healthy living on Earth for the children of our children.
Organizations are key to make our dream come true.
Our passion is to guide organizations in the right direction to better prepare them for the future. This will subsequently help us to realize our dream.
We are a group of pragmatic professionals
Every one of us has its own field of expertise related to the contemporary organization.
Learn more about us below. If you want to meet (one of) us face to face to get to know each other or to share thoughts about the organization of the future: send us a message. We love to get to know you and share thoughts!
Heiske has a Master degree in Industrial Engineering and Management Science and over 15 years experience in various Fortune 500 organizations. Heiske is a true pioneer; she has a vision about what the future should look like. She functions as a compass; she puts a dot on the horizon and translates this easily to a practical roadmap to get there. With her creativity she manages to cope well with unexpected situations. Her contagious enthusiasm and structured way of working helps her to motivate people to move in the right direction and successfully realize a transformation.

Jan Hendrik Stomps
Jan Hendrik has a Master degree in Business Economics and has over 15 years experience in both SME's and multinationals. Jan Hendrik is a great listener and observer. This enables him to quickly understand all individual perspectives and relationships in groups. With his empathy and love to cooperate he knows how to get everyone actively involved in a challenging but safe and harmonious way. The combination of his people focus, background in Finance, IT, risk management and interest in innovations enables him to quickly identify opportunities for improvement. His additional study Philosophy at the Erasmus University Rotterdam with a specialization in 'Happiness' makes him our one and only Chief Happiness Officer. 🙂
Véronique van Mal
Véronique is the developer of workshops and the trainer as well. She is a beacon of peace and quiet and a great observer. Based on her observations she knows exactly what questions to ask. She is known about her clarifying questions that stimulate raising consciousness.
Lianne Schrauwen
Lianne is our adventurer. With her involvement we are able to make every workshop a great journey. Also for real journeys and adventures you can call Lianne. She practices what she preaches: do what you love and leverage your strengths! With her enthusiasm she easily bounds to one another and she completely trusts her gut feeling.
Margot van den Berg
Margot has a Master degree in Work and Organization Psychology and over 20 years experience as a HR Manager and senior Coach with some well known multinationals. Margot approaches things on an intuitive, honest and professional way. With her people immediately feel safe and relaxed.
Hanneke Roefs
Hanneke has about 20 years experience in the field of recruitment and coaching within SME's and well known multi-nationals. She is fascinated by people and enjoys it to enable them to grow and flourish. With her NLP and Systemic background Hanneke supports people on their journey in a solution based manner. By helping people to gain insights, she makes them move and develop. This for sure results in increased use of potential!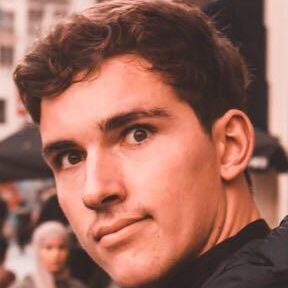 Stijn van Herwerden
Stijn is Audiovisueel Vormgever en vindt, naast klimmen, dan ook niets leuker dan video's produceren. Alle opnames die je van Tomorrow's Leadership voorbij ziet komen, zijn van zijn hand. Met zijn opnames levert hij een bijdrage aan kennisdeling en het vergroten van zelfkennis. Het kan soms namelijk heel leerzaam zijn om je eigen gedrag op beeld terug te zien!
Vera van Thiel
Customer Happiness Officer
Vera is onze expert op het gebied van communicatie en het onderhouden van duurzame relaties met jou als klant. Ze weet als geen ander te achterhalen waar jij of jouw organisatie behoefte aan heeft. Als verbinder pur sang koppelt ze jouw vraagstuk aan de juiste Tomorrow's Leadership professional. Gedurende het traject houdt Vera vinger aan de pols om er zeker van te zijn dat alles goed verloopt. Het belangrijkste voor ons is namelijk dat jij en jouw organisatie zeer tevreden zijn over jullie Tomorrow's Leadership ervaring!
Caroline Swanenberg
Transformation Facilitator
Caroline heeft een Master degree in Industrial Engineering and Management Science en ruim 10 jaar ervaring binnen verschillende multinationals. Caroline kan goed luisteren en is nieuwsgierig van aard. Hierdoor weet ze feilloos de juiste vragen te stellen om mensen aan het denken te zetten en in beweging te krijgen. Door haar leidinggevende ervaring op zowel Operationeel als HR vlak heeft ze in transformaties oog voor het proces en de mens. Ze is Barret Values Center gecertificeerd.
Karolien Kerssen
Karolien heeft een Master degree in Industrial Engineering and Management Science en ruim 20 jaar ervaring binnen bekende multinationals. Ze is een ware doener en teamplayer. Samen het einddoel bereiken, is haar drijfveer. Zowel professioneel als bij het uitoefenen van haar hobby, muziektheater. Met haar scherpe observatievermogen, luisterend oor en inlevingsvermogen, weet ze wat er op de vloer leeft. Deze kennis gebruikt ze handig om alle lagen in de organisatie in veranderingen mee te krijgen.