A Contemporary Strategy Session
A contemporary organization has a clear Purpose, Big Hairy Audacious Goal and a plan to realize this BHAG, also known as a Strategy.
Good to know about our famous (virtual) Strategy Session:
It takes 2 days

We ensure we all know why we exist by defining our Purpose

We put a stick in the long term ground with our Big Hairy Audacious Goal (BHAG)

All the latest trends and developments are taken into account

Together we determine the desired culture to enable achieving our BHAG

We make our long term plan concrete by developing a Roadmap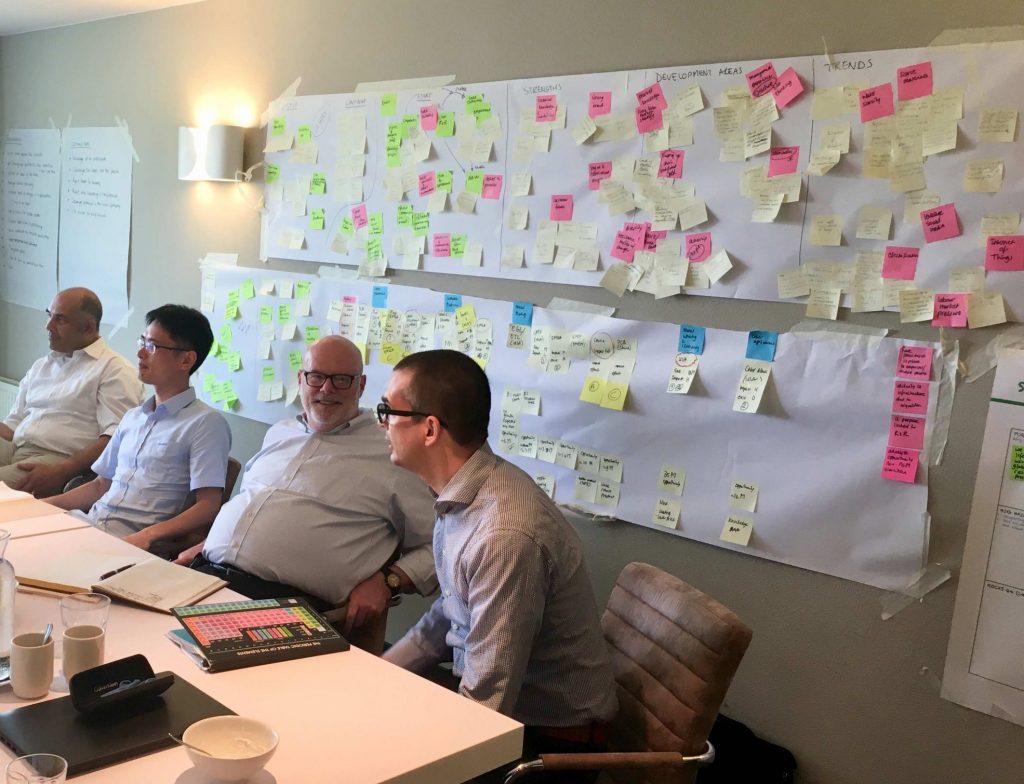 We bridge the gap between Process, People and Vision. In other words, we do not only focus on the content. We also have an eye for external developments and behavior.
During our Strategy Session we are guided by our Strategy Canvasses.
We have several versions with a slightly different focus: content, developments or more the softer part (culture and behavior). We customize based on your needs.
The Strategy Canvas is what we fill out during the Strategy Session. You can imagine how much alignment and clarity this brings for the team.
A virtual Strategy Session? No problem!
There is no need to fly every single team member in from all over the world. We have extensive experience with facilitating virtual sessions.
For virtual sessions we use various tools to make it as interactive as possible. Next to MS Teams or Zoom we might use:
Mural to work in together

Slido to have some fun

Loom

...
At first participants worry about having long virtual meetings, but in the end they all felt time passed by quickly and the session was too short. 🙂
Interested in our facilitation?
Are you interested to have your Strategy Session facilitated by us? 
Drop us a message and we will reach out to you!