A contemporary organization starts with you!
Do you recognize this?
✅ You start doubting yourself since you don't see your strengths anymore. What is the added value you bring?
✅ You are not sure if your role or organization still is a good fit for you.
✅ You received feedback that you should (further) develop your People Management and/or Leadership Skills.
✅ You struggle with positioning yourself well within your team and/or organization.
We have a Get To Know Your Flow Program that will enable you to properly deal with all the above challenges. 
Some testimonials of our clients: 
'I recommend you to follow her session. She is pragmatic, to the point, listens to what you do not tell. Just do it!'
'Your training has more impact than you would expect'
Read more testimonials here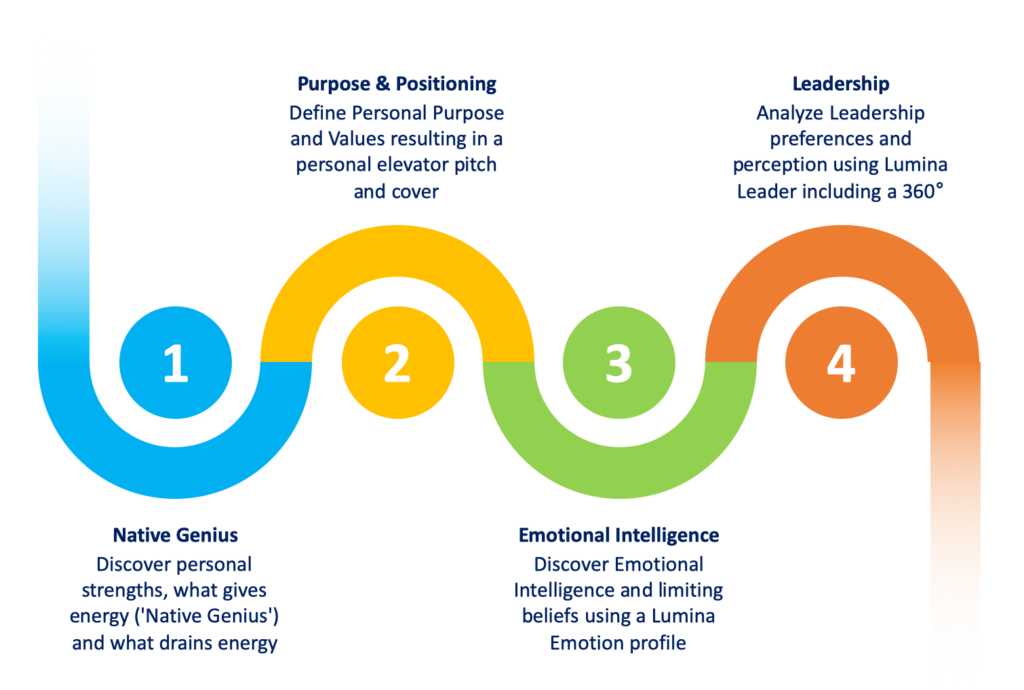 Wanna learn more about this program? We have a free webinar scheduled about this program on:
Thursday July 2nd 10:00 CET,
Thursday July 2nd 20:00 CET and
Thursday July 9th 10:00 CET